Rule Breaker...
It is strange to think that I am blogging about Paris. As a teenager, I never imagined myself being here but here I am...again. Other Guy and I spent time in Paris on our honeymoon so coming back with the girls is pretty funny to me.
Our agenda in Paris went something like this...
Arrive at lunchtime...go, go, go!
Cover as much as you can the first day because tomorrow we leave for Disney.
Louvre, check...Eiffel Tower, check...Notre Dame, check...Luxembourg Gardens (sister Statue of Liberty), check, check, check
The next morning we woke up bright and early and boarded a train to Disneyland Paris. We had an AMAZING time. In the words of Other Guy, it exceeded our expectations by like 1000%. By the way, that was no typo, that was thousand not hundred. Here are some pics and video. Just a little tid bit..
Dumbo Ride
We spent Sunday and Monday there and then headed back to the city for one more night. Other Guy had some business stuff to do on Tuesday so we stayed in the city on Monday night.
Tuesday left the girls and I looking for something to do, something kid friendly that is. Thankfully there was a park nearby but there was a slight problem. It was closed off with construction tape and barriers. Oh no...what would we do now? Wait though, there are people playing there...there must be a way in! The girls and I searched and searched with no luck.
So, I did it..I broke the rules. I know, I know, you are appalled right now but a mom has to do what a mom has to do. There are some of you reading this right now (Casi!) who are saying, "Marie, break a rule...what? Never!" So, I took pictures to prove it! I lifted the girls over, then the stroller, then myself. The girls got their play time before a train ride back to London and I got a new badge for my girl scout belt...Rule Breaking!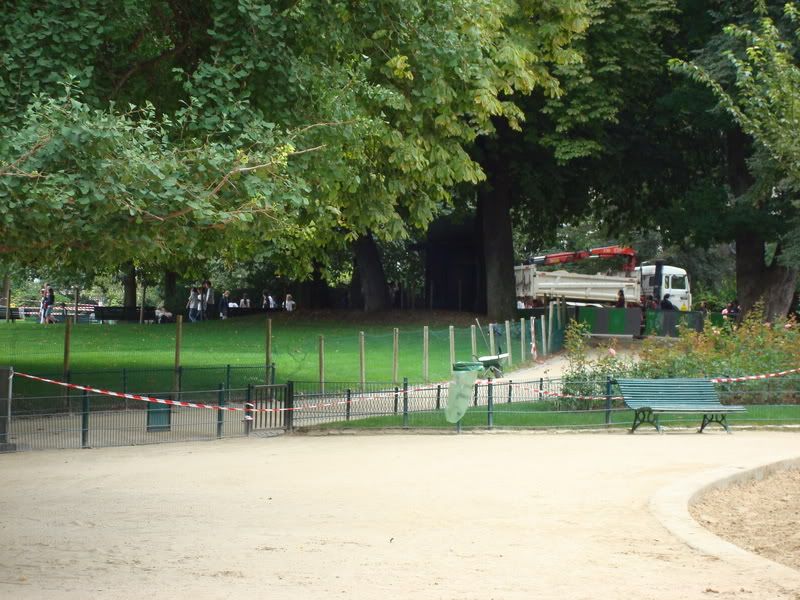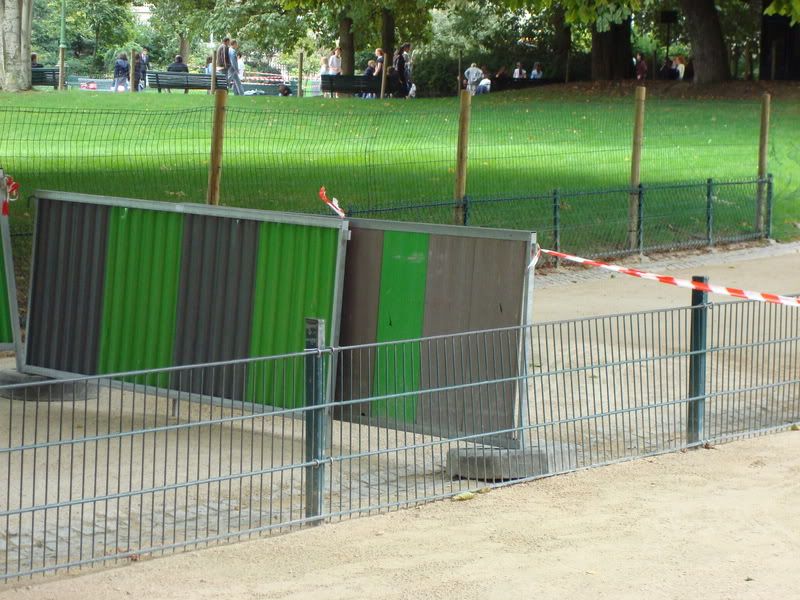 There was a really pretty statue there that, in my opinion, depicted how those of us in love with singers/musicians feel when our loved ones share their gift with us...I swear this lady was swooning. I also love how there is an angel above them. This is how I feel anyway when Other Guy sings...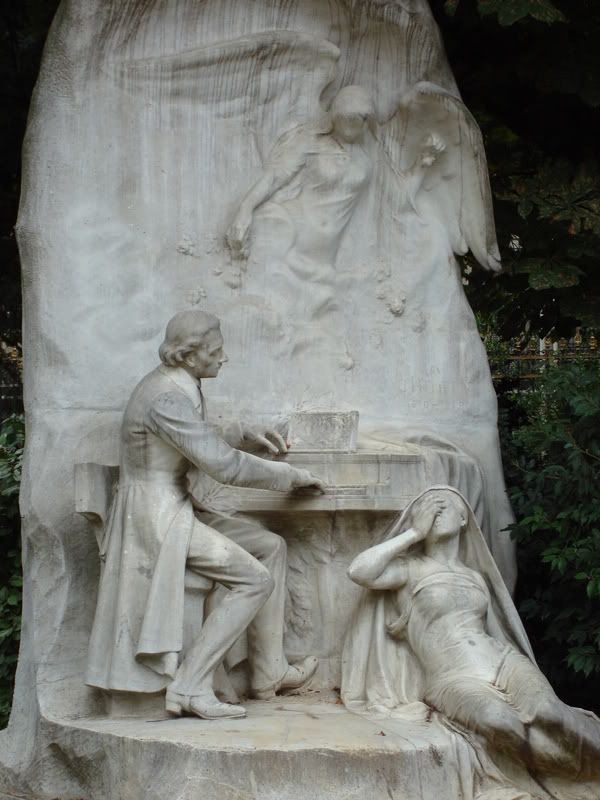 More later...
Peace Out!