My friend,
Daneen
, wrote in her blog about a photo contest. The name of the blog is
Five Minutes for Mom
and you can view it
here
. The idea behind the contest is Summer Fun. They want you to post a photo that depicts what Summer is to you.
As you all know, the jolly 'ole King Family is in London for the remainder of their Summer. But out time here has already been filled with firsts and lots of memories.
I think this photo is what Summer Time is all about...being outside, having fun, ice cream, popcorn, corn dogs, face painting, laughing, etc., etc., etc.
Here you go...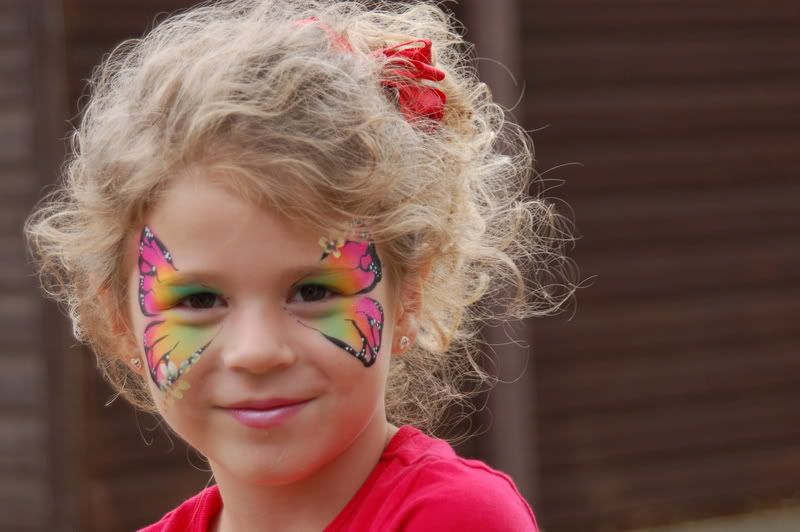 Peace Out...and enjoy your Summer, it's over before you know it!
Labels: London Days