I have had an interesting 24 hours here in the UK. After arriving last night, Other Guy and I took a quick stroll around the town. Well, maybe not a quick stroll but hey, going the wrong way sometimes has it's benefits. I was able to see the palace (which if you are interested, the Queen IS in as the British Flag was raised!), Big Ben, Parliament, a couple of parks, lots of cars, lots of people on bikes, or make that cycles but much to my dismay, not rats. Sorry Addie ;0) I will admit that by this point I was hungry so we settled in for a nice English dinner at none other than the world famous...Hard Rock Cafe. For those of you rolling your eyes right now, after 24 hours of travel and a long, I mean short stroll around London, I wasn't exactly in the mood to try something new. I wanted good ole comfort food!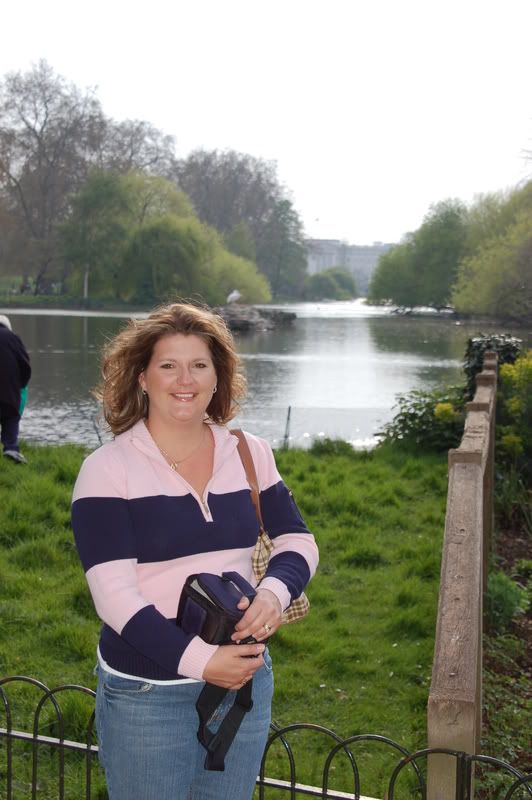 Sleeping did not go well for either of us! I was having a rough time with the time difference and when I did actually sleep, Other Guy said I snored so loud that I kept him awake. He is currently on his way to Paris for another meeting. He will return on Thursday so maybe he'll get a couple good nights of rest without the sound of a freight train coming in through the window!!! hee/hee
Today we were off to see the town and I had a chance to truly experience London's travel system. I was quite dismayed by the fact that nothing is the same here. After walking a while and riding a train, I was in the mood for a good cup of coffee. However, all we could find was this hole in the wall coffee house that nobody's ever heard of...I took a picture to give you a good idea of what I'm talking about.
I mean REALLY, what does a Yank have to do to get a cup of coffee around this island?
We also had the opportunity to experience England's famed Fish and Chips. Other Guy uttered that words that would make his Pop proud, "At least we know, Captain D's is doing a good job!" What can I say...that's my man.
A few other things before I sign off, this is the million dollar question...Any guesses as to what the following contraption is and/or what it is used for? I had a good laugh over it. Tell me what you think and then I'll tell you the truth next go 'round.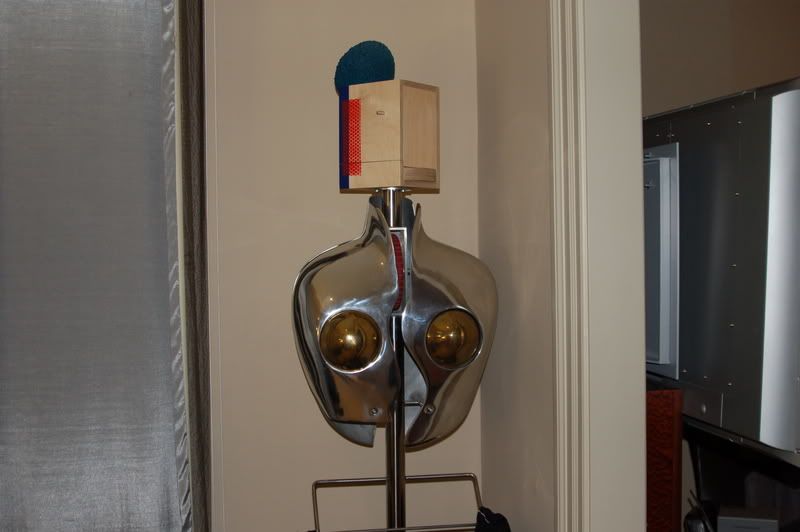 For those interested, Other Guy and I visited some of the garden's outside of London today. They were quite beautiful, some of the "trees" were very American. Since I missed the tour of "trees" yesterday, there are a couple that Other Guy wants me to see tomorrow. They have more of a true London feel. We'll see how that goes...when we first moved to Kansas, my mum (lol) asked me how I was doing getting around in a new city and my reply was simply that I knew how to get to Target and the bathroom...well, here I know how to get to the bathroom. Let's see how an 'ole redneck makes her way around London by herself. If you hear anything strange on the news, just take up a collection and come bail me out!
I tried to call the girls a few minutes ago, only to realize the time difference a second or two later. Oh well, maybe tomorrow. I do miss them terribly but I know they are in good hands. I just hope it has not been difficult for them. Moe was having a tough time this trip with Daddy being gone and then her Mommy goes and deserts her too! I know, I know, let the guilt go! Okay, okay I can hear all of you now and I'm listening or trying to at least.
Take Care...more later!
Peace Out!
Labels: London Days