Mother of the Year
I can't believe that I have let so much time pass before sitting down and writing this blog. I guess if the truth be told, you and your sister keep me so busy that the blog just doesn't always hold a high priority. The good news though is that you do hold a HUGE priority in my life.
I remember the day you were born. Daddy and I dropped off Curly at her Mother's Day Out school and off to the hospital we went. It seemed to take forever but I guess that's just the way that c-sections go. We played backgammon (sp?) and talked about what our life would be like with two girls. When you are still a new mom, you assume that everything will be the same with the second child as it was with the first.
I should have known better...when they held you up and I saw you for the first time, I just smiled. You were finally here and I knew you would be very different from your sister. You had a head full of hear that was shaped into a mohawk down the center of your head. Although you were a sweet baby, I could see a hint of trouble in your eyes!
You bring such joy to our lives with your stories and your imagination. To be honest, even your temper brings something different to my life. You teach me everyday how to be more patient and loving. There is nothing sweeter than when you climb into my lap and say there words, "I love you mommy, I love you sooooo much!" Be still my beating heart!
So, happy (belated) birthday my sweet lil' Moe. I pray your life is filled with all the joy that you have brought to ours. May God bless you and help you grow into a wonderful woman of God. I can't wait to see the things He has in store for you.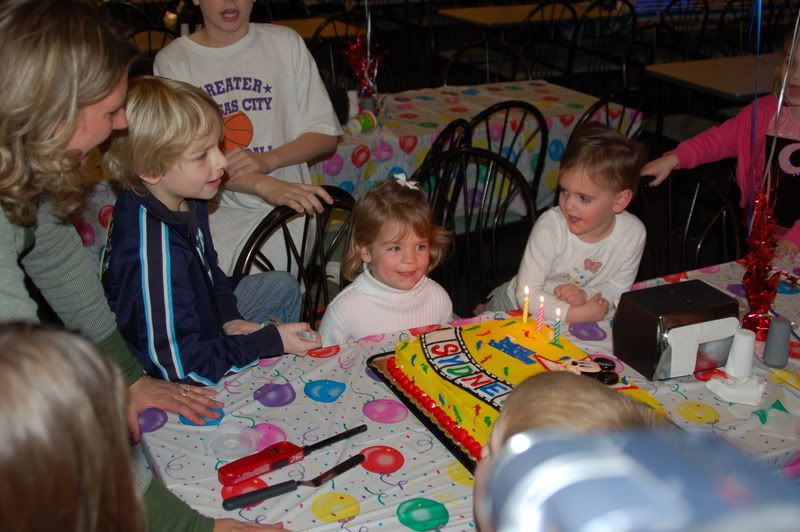 Peace Out!