So, let's fill you in on the last couple of days...
Yesterday, the girls and I got to spend the day with some friends from our church...Yes ladies and gents, Grace church has come to London. Okay, well maybe not the ENTIRE church but you have to admit it's pretty cool to know somebody here!
Our friends, Kevin & Suzanne and their kids, are here on a European vacation that started here in London. We enjoyed some museums together whilst Other Guy was working. The girls LOVED IT! It was so nice to have extra hands and have adult conversation. I just love them. They are also Curly's Sunday School Teachers so she immediately wanted to know if one of her best friends was with them. I don't think she fully grasps the distance thing.
Any hoo! I'll share some pics with them in a later post, maybe this evening.
Couple of funny stories...
Let me start by saying that I love our worship minister back home. He is like a brother to me and his wife is one of my nearest, dearest friends. That being said, I constantly harass him about odd things, like his choice of shoes. He likes to wear those shoes that make him look like he is still in middle school or maybe just a skater dude (which, to my knowledge, he is not!) Anyway, I think they are called Converse. Anyway, when we were on the plane, Curly sees a cartoon drawing of a guy that is about two inches big and says, "Look Daddy, it's Mr. Ben!" The cartoon figure was wearing a pair of those shoes ;0)
Today, we spent the majority of the afternoon at St. James Park. They usually feed the pelicans that are there but of course, not today. Oh well, we will try again next week. The girls did get to feed a couple of squirrels. A nice man gave them some peanuts to feed them and they came up and took them right out of their hands. Then they sat on their back legs and cracked them open and came back for more. It was really neat.
One other thing before I close. Upon arriving here I laid eyes upon one of the most beautiful sights I have ever seen. Needless to say, I am shocked as I type this that I am admitting this for all the world to read. I haven't even told Other Guy yet. I have fallen in love with a new love of my life. My heart skips a beat at the mere sight of this lovely creature. I am lost without him and think of him often. I think Other Guy is onto me though, the private eye he hired caught this picture of me and my new love...enjoy.
Peace Out!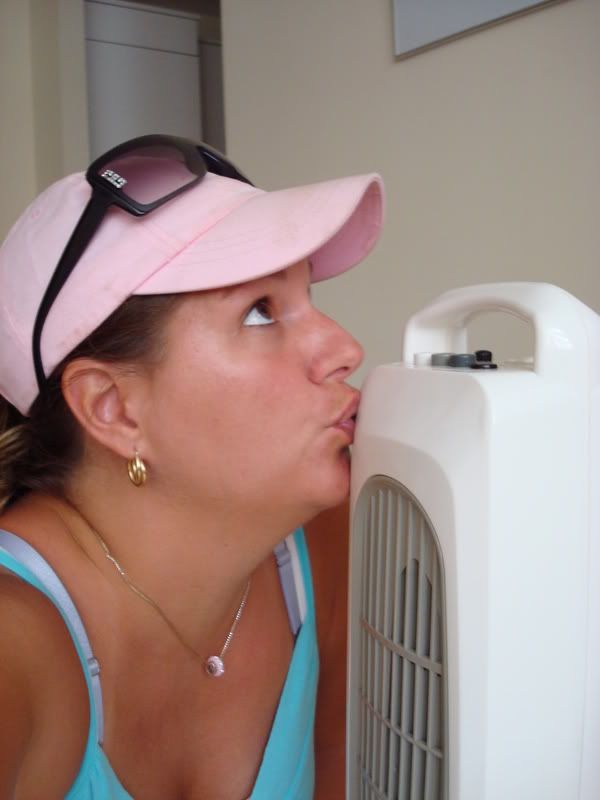 Labels: London Days