And again, I say, Cry out to Jesus...

"When you're lonely, and it feels like the whole
You just reach out, you just cry out to Jesus,
For every woman out there, there has always been "that" man in your life...you know, the one before your husband. For some it is a father, for some a grandfather or an uncle or a brother but for a lucky few of us, it is a red head with big brown eyes and a white patch on his chest...for me it was my dog, my beloved Amos.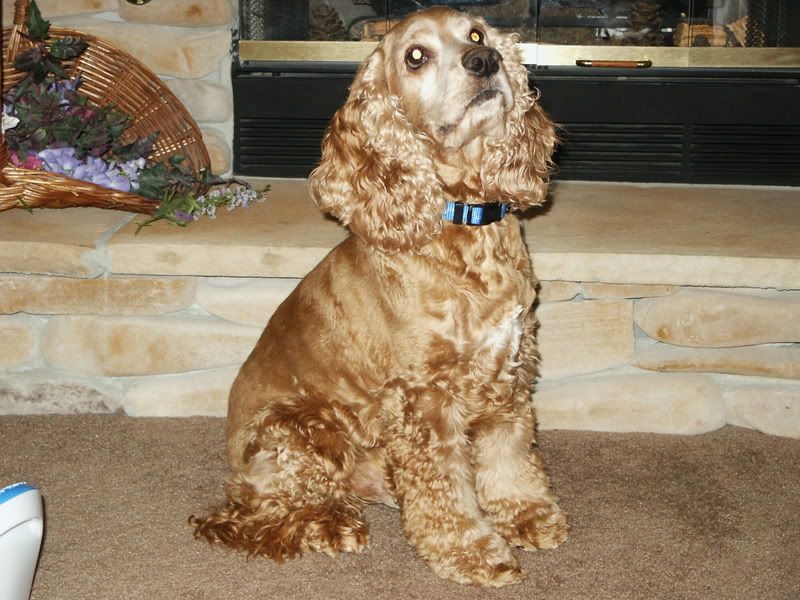 After 12 years together, I had to put my dog to rest and I am really hurting. That sweet boy saw me through everything...through crappy times of dating to the wonderful life of marriage and even the birth of my girls.
On Saturday, I took our dogs in for their routine haircut and wanted to talk to the vet about a couple of strange things Amos had been doing lately. Much to my dismay, she thought Amos had a brain tumor as well as advanced heart disease.
I cried my eyes out yesterday...I miss my dog, my girls miss him, my other dog misses him, even "other guy" misses him (well, let's be honest here, I'm not quite sure he misses the dog that bit him on occasion, one time even drawing blood - but hey, he knew we were a package deal, get me, get my dog!) but he is hurting for how it affected our family.
So, I am going to hold fast to the movie theme, that All Dogs
DO
go to heaven!
Peace Out!
Labels: Amos