And then it happened...
Just a quick note to say that my sweet little Moe turned two yesterday. Suddenly, I am sad over not having a "baby" any more. I now have a strong willed, very opinionated, toddler. It's weird how she even woke up looking different to me...no, no, no, wait a minute...
That's right, it's all coming back to me now. That was just the sleep in my eye from being up all night because my precious little toddler thought she should be able to stay up all night for her birthday and the next night too! I thought the all nighters were only in the beginning and then at the end. Both causing stress and heart ache!?
On one hand, I'm weepy about not having a "baby" any more and then the very next words out of my mouth are, "Please, go to sleep, you're a big girl now!"
There are times when I think I might want another baby, and then in the words of Other Guy, the powder for my itch comes in the form of a small body, screaming at top of her lungs because she can't just eat the icing out of an ENTIRE BOX OF OREOS! Heaven help me, the hormonal surges are happening early!
Well, Happy Birthday, my precious little Moe, Moe. Know that your are loved more than you will ever be able to imagine. We love you very much and wish you a Happy Birthday! May you have a hundred more!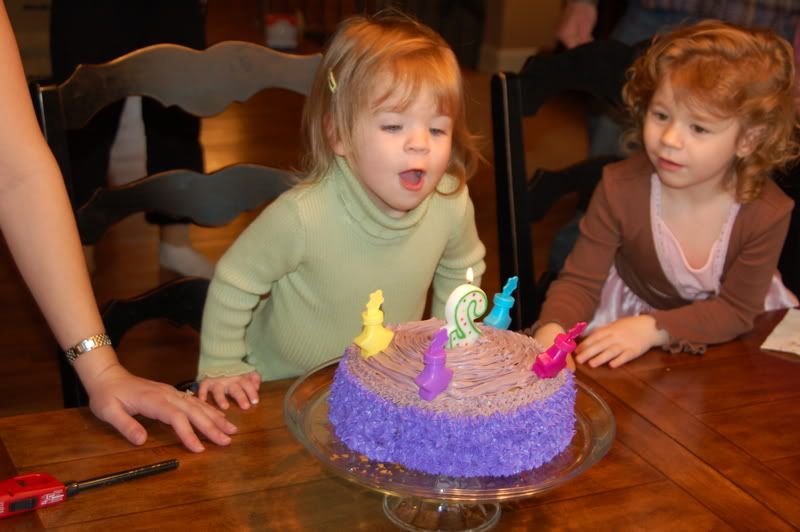 Peace Out!